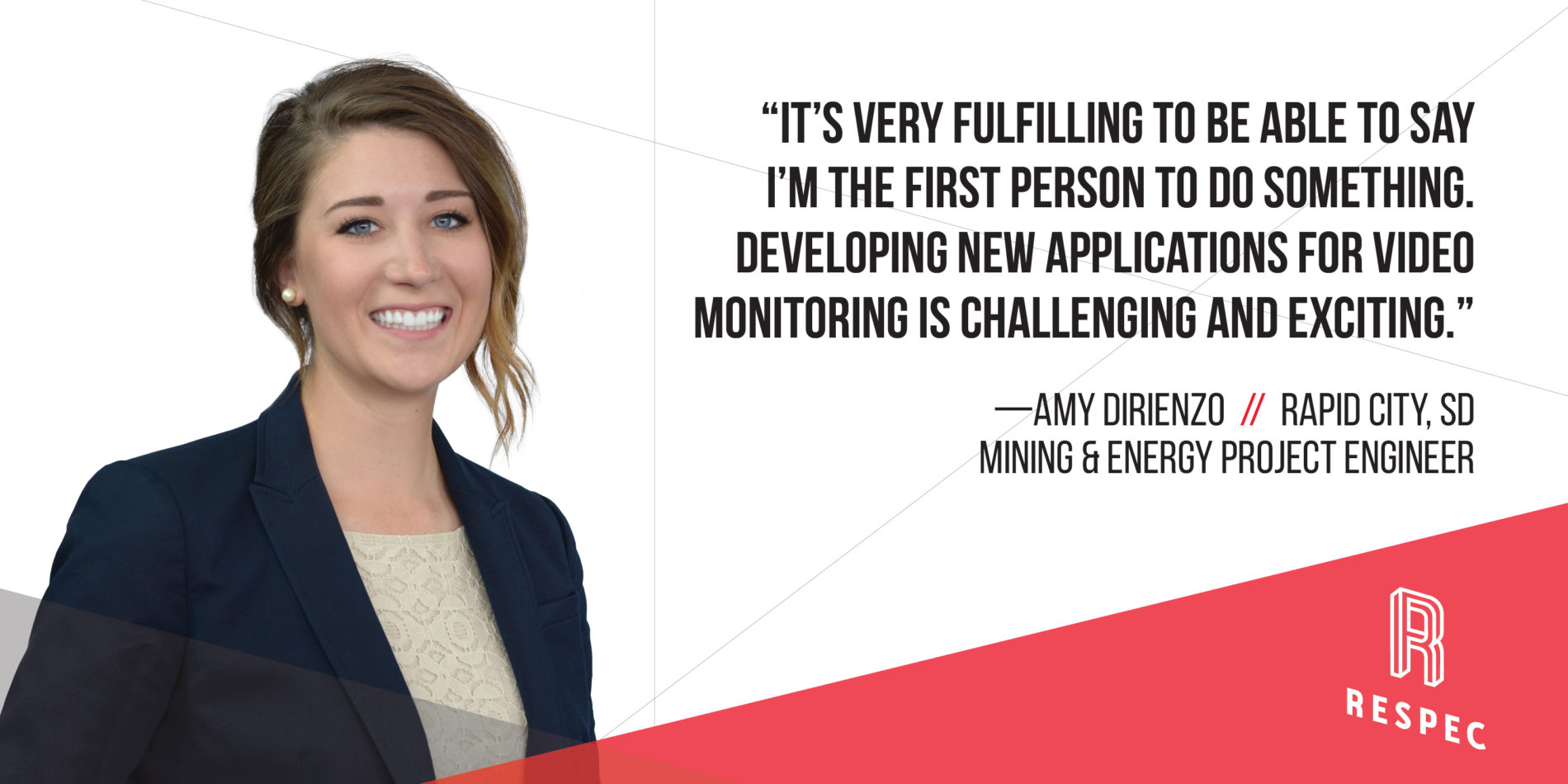 Amy DiRienzo, PE
Amy DiRienzo is a Professional Engineer at RESPEC who specializes in video monitoring and numerical modeling. As RESPEC's video-monitoring expert, she captures and analyzes video recordings to extract displacement and strain measurements caused during dynamic events.
DiRienzo decided to become an engineer after she interviewed a female engineer for a Girl Scout badge when she was a 4th grade student. "Not only did her job sound exciting and interesting, but she made it seem achievable. I couldn't believe someone with such a cool job was from my hometown and was friends with my mom!"
Since starting her career, DiRienzo has worked hard both in and out of the office. She volunteers her time through many of RESPEC's community outreach activities and is currently the president of Youth in Science Rapid City, a registered nonprofit organization that provides youth with engaging opportunities to learn about science, technology, engineering, and mathematics (STEM).
DiRienzo loves working on emerging technologies because "it's very fulfilling to be able to say I'm the first person to do something. Developing new applications for video monitoring is challenging and exciting." Her advice? "Think like a proton, always positive!"
"Think like a proton, always positive!"
—Amy DiRienzo, PE
Check out more interviews with our engineers!