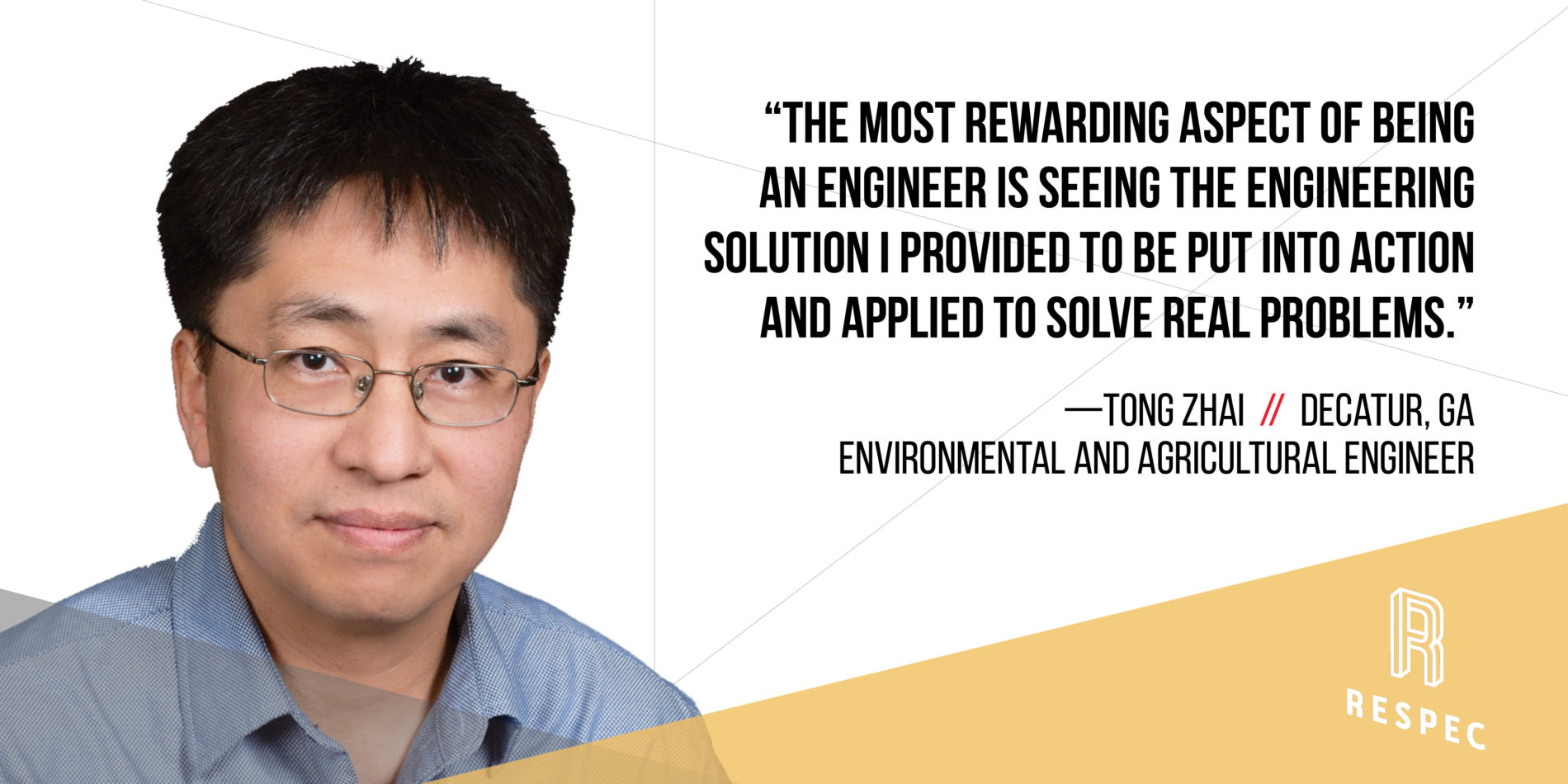 Tong Zhai
Dr. Tong Zhai is an environmental and agricultural engineer with wide-ranging experience in applying and developing numeric simulation models to support science-based, natural resource management decisions.
Why did you become an engineer?
As the old saying goes, engineers make stuff work, I am always intrigued by the methodical process of finding solutions to real-world problems while applying rigorous engineering principles.
What makes you love your work as an engineer?
I love the quantitative and interdisciplinary nature of engineering projects, where I get to apply a wide variety of tools to objectively evaluate sound choices for the clients or provide the best approach to achieve sustainable development at minimal negative environmental impact.
What is the most rewarding aspect of being an engineer?
I enjoy seeing the engineering solution I provided be put into action and applied to solve real problems.
Did anyone in particular inspire you in your decision to choose engineering?
Ven Te Chow is the brilliant author and environmental engineer who inspired me to pursue my passion in engineering.
What advice do you have for engineering students or kids who want to become engineers?
Don't get discouraged by temporary setbacks in your study. If you love the discipline, continue to work on your craft—the important thing is to not give up.
"Don't get discouraged by temporary setbacks in your study. The important thing is to not give up."
—Tong Zhai
Check out more interviews with our engineers: