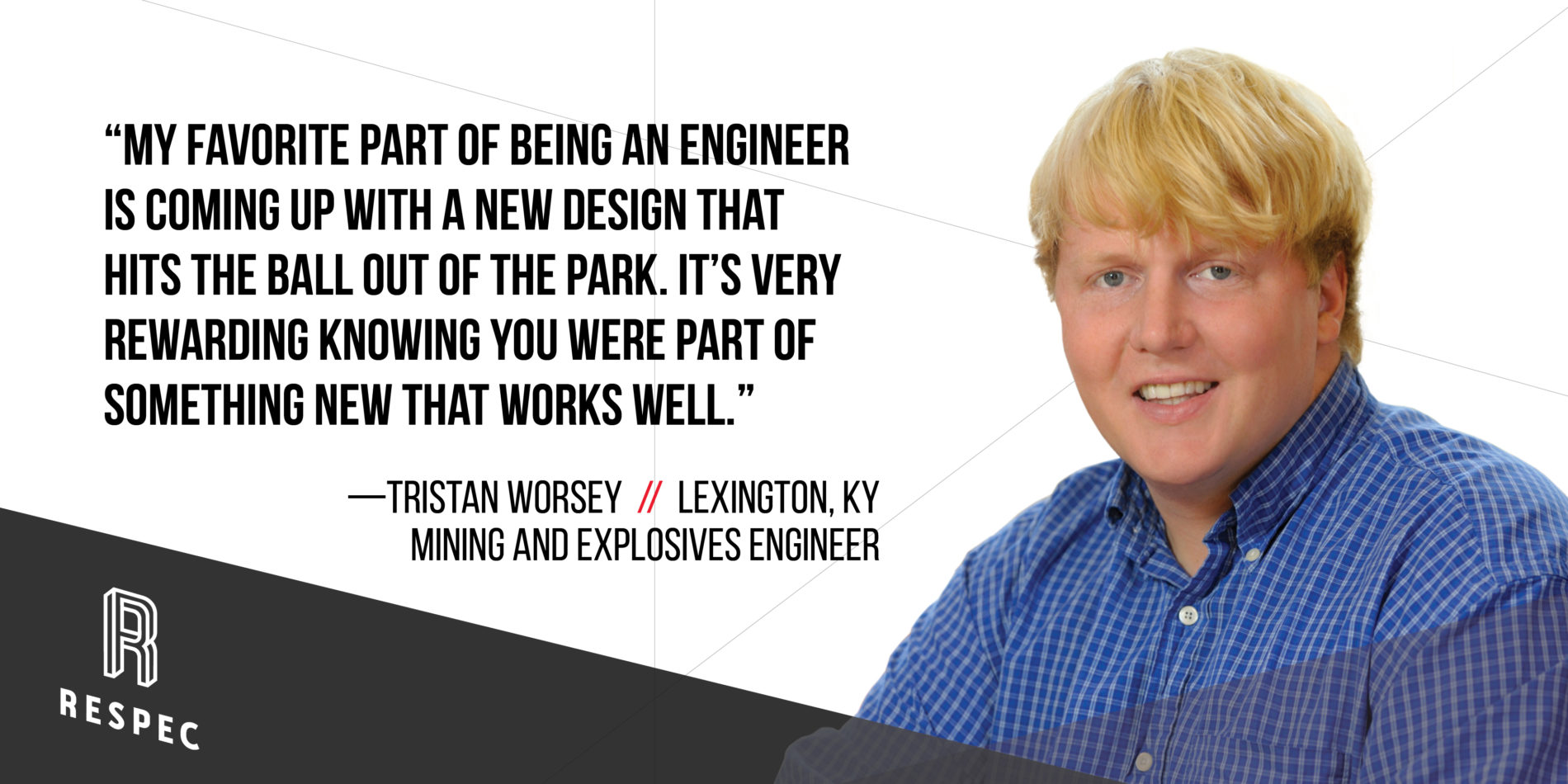 Tristan Worsey
Tristan Worsey has more than 7 years of experience in performing explosives and mining engineering work, and he specializes in drilling and blasting. In addition to having changing work that solves problems, he loves that his job allows him "to blow stuff up, get dirty, and be outside."
Despite originally wanting to become a nutritionist, Worsey joined the mucking team in high school while he was dual-enrolled at a nearby college. Mucking, which is a competitive sport that involves old-fashioned mining techniques, intrigued him so much that he decided to become a mining engineer. "I fell in love with the sport and the culture of the mining department," he says. In addition to the mucking team, Worsey credits his decision to choose engineering to his parents, who introduced him to the possibility of mining engineering as a career path, and Jimmie Taylor (the mining manager at the experimental mine at the University of Missouri-Rolla).
The most rewarding aspect of being an engineer for him is "coming up with a new design that hits the ball out of the park. It's very rewarding to know you were a part of something new that works well."
"Make sure to become active with extracurricular activities in the engineering field," Worsey advises future engineers. He says that participating in extracurricular activities really lets a student get to know an industry before graduation and decide if it is truly the career for them!
"Participating in extracurricular activities really lets a student get to know an industry before graduation and decide if it is truly the career for them!"
—Tristan Worsey
Check out more interviews with our engineers: