Announcing Joint Venture between Saskatchewan First Nations Natural Resource Centre of Excellence & RESPEC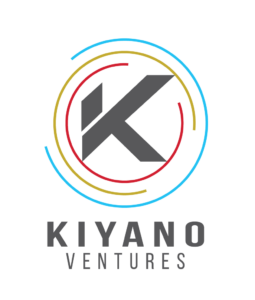 Saskatchewan First Nations Natural Resource Centre of Excellence (The Centre) and RESPEC introduce Kiyano Ventures, our Indigenous-owned entity, effective as of June 16, 2022. The Cree word Kiyano means us, and its inclusion in our joint venture's name demonstrates our commitment to bringing people together.
Sheldon Wuttunee, President & CEO of The Centre, worked with Debra Shewfelt, a Co-President of RESPEC Canada, to imagine and champion Kiyano Ventures. It provides sustainable strategies that bridge gaps in knowledge, growth, and natural resources. The Centre's Board of Directors and RESPEC's leadership approved this undertaking.
"Indigenous Peoples, government officials, and industry leaders too often sit across from one another wondering What's the best way to achieve shared success?" said Sheldon Wuttunee. "When we get to know each other, we experience collective empowerment. This truth holds for everyone, and Kiyano Ventures operates from this premise."
Kiyano Ventures advances trust and opportunities for people from all backgrounds. It seeks to connect those who oversee Indigenous engagement and development of their natural resources with government officials, industry leaders, and professional consultants who offer services and technology solutions that can support their projects. Sheldon Wuttunee and Debra Shewfelt lead the Management Committee and are joined by Council Member Bernard Shepherd of the White Bear First Nation and Tabetha Stirrett, a Co-President of RESPEC Canada. Kiyano Ventures focuses on:
Engaging Indigenous Peoples and their ways of knowing as projects unfold.
Supporting responsible development of natural resources in North America.
Strengthening efforts that mitigate climate change and promote clean energy.
"I'm honored to learn from and be led by Indigenous Peoples as we've supported innovative solutions that strengthen communities," said Debra Shewfelt. "With the signing of Kiyano Ventures, I'm humbled. Creating an entity to unite Indigenous ways of knowing with Western, scientific approaches has been a dream of mine. Today it happened."
This undertaking furthers the efforts of the Federation of Sovereign Indigenous Nations (FSIN) to support responsible development by using sustainable strategies that strengthen Nations. "Kiyano Ventures helps First Nations become better informed and make informed decisions around natural resource development in their territories," said Vice Chief Heather Bear who oversees The Centre on behalf of FSIN. "We commend The Centre and RESPEC for their work with First Nations in Saskatchewan and elsewhere."
The Centre assists First Nations with responsible development of their natural resources. RESPEC unites engineering and applied sciences with technology, professional, and creative services, partnering with Nations, communities, consultants, and clients worldwide. Because inclusivity improves outcomes, Kiyano Ventures, The Centre, and RESPEC strive to enhance diversity and improve Nations and communities everywhere.