RESPEC Announces Strategic Hiring of a Chief People Officer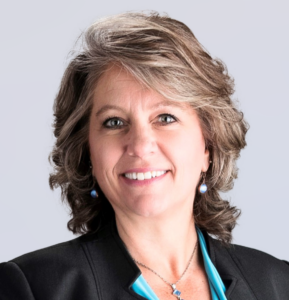 RESPEC is pleased to introduce you to Regina Crowell, our first-ever Chief People Officer (CPO). Having worked in Human Resources (HR) departments for 25 years, she knows that companies succeed when their people succeed. Now, Regina is using that perspective to further RESPEC's corporate initiatives and oversee policies and processes that impact our employee-owners. Let's start with the basics: What exactly is a CPO? 
A CPO establishes a vision and develops a people strategy to take a company from where it is to where it wants to be. She focuses on employee experience as well as culture and diversity, equity, and inclusion (DEI). Regina has accomplishments in all those areas, and RESPEC is reaping the benefits of her knowledge and experiences. 
"Two things attracted me to RESPEC: the ESOP and the culture," says Regina. "RESPEC demonstrates people come first. When people matter most, change is possible." ESOPs create mutually beneficial relationships. When employee-owners succeed, the company advances. When the company succeeds, employee-owners advance. 
In the few months since Regina's first day as RESPEC's CPO, she has established eight 2022 priorities. She began by evaluating our policies and processes and by taking steps to reinforce the connection between our HR team and our business units. Already RESPEC is stronger and more aligned. With both efforts, Regina sought to ensure that RESPEC inspires positive experiences for our employee-owners—from consistently implementing a plan for their onboarding and professional development to ensuring we meet our talent acquisition and markets' expansion goals.  
"Regina is a trusted partner whose internal focus will ensure our people are cared for from hire to retire", says Jason Love, President. "With Regina on our team, other RESPEC leaders can continue to focus outward." 
What's next on Regina's 2022 to-do list? Create Talent Management strategy, support executive development and succession planning, provide workforce planning, bolster DEI program, enhance the RESPEC PACT, and advance our employee-owner engagement. 
"Over the next couple of years, I will be prioritizing DEI and community outreach along with expanding RESPEC's learning and engagement programs," Regina says. She will find ways for these programs to include training management and planning employee-owner development and promotion opportunities. 
RESPEC continues to bring more people to our table. We seek diverse perspectives, from all age groups, with different backgrounds. We strive for a balance among our employee-owners whose voices are heard, histories are valued, and worldviews are respected. These factors strengthen RESPEC as a team and improve our solutions for clients. Our CPO helps us keep taking steps in the right direction. Again, join us in welcoming Regina Crowell!