RESPEC Now Offers Full-Service Drilling and Completion Services with the Addition of Trent Field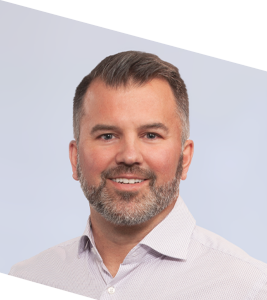 RESPEC is pleased to welcome Trent Field to our expanding Canadian office. With more than 26 years of experience in the field of well completions, Trent will be a strong addition to RESPEC's drilling and completions team. He will lead in developing RESPEC's completion services and, as completions manager, Trent will work closely with our drilling team to provide our clients with full drilling and completions services.
Trent has worked in many of the prolific oil-and-gas fields in the Western Canada Sedimentary Basin and completed more than 1,000 wells—from simple, vertical completions to complicated, horizontal, multistage fracturing projects. He recently led a completion/workover team in France and successfully increased an operator's operational performance; on-site efficiency; and overall health, safety, and environment (HSE) performance. Trent was a pioneer in the Bakken oil boom in the mid-2000s and was responsible for performing horizontal, multistage well completions; designing and equipping wells with artificial lift systems; installing surface infrastructure; monitoring initial production; and troubleshooting downhole failures.
Trent is excited to be a part of RESPEC and eager to merge his hands-on completions and technologies experience with current and future RESPEC projects. He is passionate about his work and intrigued to support new and ongoing projects. At the same time, Trent believes that a key point of his career success is his drive to learn something new each day. Trent states "I am excited to be able to work with the many talented individuals at RESPEC."
"We are thrilled to provide this full-service offering to our potash and salt clients as well as to our storage and brine clients," explained Tabetha Stirrett, Co-President of RESPEC Consulting, Inc., a subsidiary of RESPEC Company, LLC. "When we entered the full-procurement drilling arena over a decade ago, we did so to provide our clients with an alternative supplier whose focus was on the quality of the well data, which could then be confidently used in technical reporting for our clients." Tabetha further adds, "Now we can provide our clients with savings and quality by being the one-stop-shop for our clients from geology and exploration drilling, to completions, monitoring, and workovers."
Please contact Trent (trent.field@respec.com) for your completion or workover projects, and for drilling services, please connect with our Drilling Engineer Brett Dueck (brett.dueck@respec.com).