Carlson C-ALS® Borehole-Deployable Laser Scanner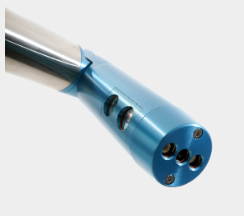 The C-ALS® (Cavity Auto-Scanning Laser System) is a unique tool that offers the ability to map inaccessible cavities or voids safely and quickly. It can be used in a wide range of applications, where an inaccessible cavity exists and accurate data is required to monitor excavations, assess risk, or design solutions. Once deployed, C-ALS gives more detailed and accurate data than alternative technologies and is the only borehole-deployable laser solution on the market.
Clients use Carlson C-ALS to:
Map inaccessible zones
Collect data when manned entry is not safe or possible
Ensure employee safety
Reduce the risk of gathering accurate volumetric data
Reduce the challenges of accessibility and cost
Plan new projects and assess the risk with design solutions based on accurate environmental data
Transform productivity with accurate maps of cavities
Create design plans that improve efficient projects
Applications for the C-ALS: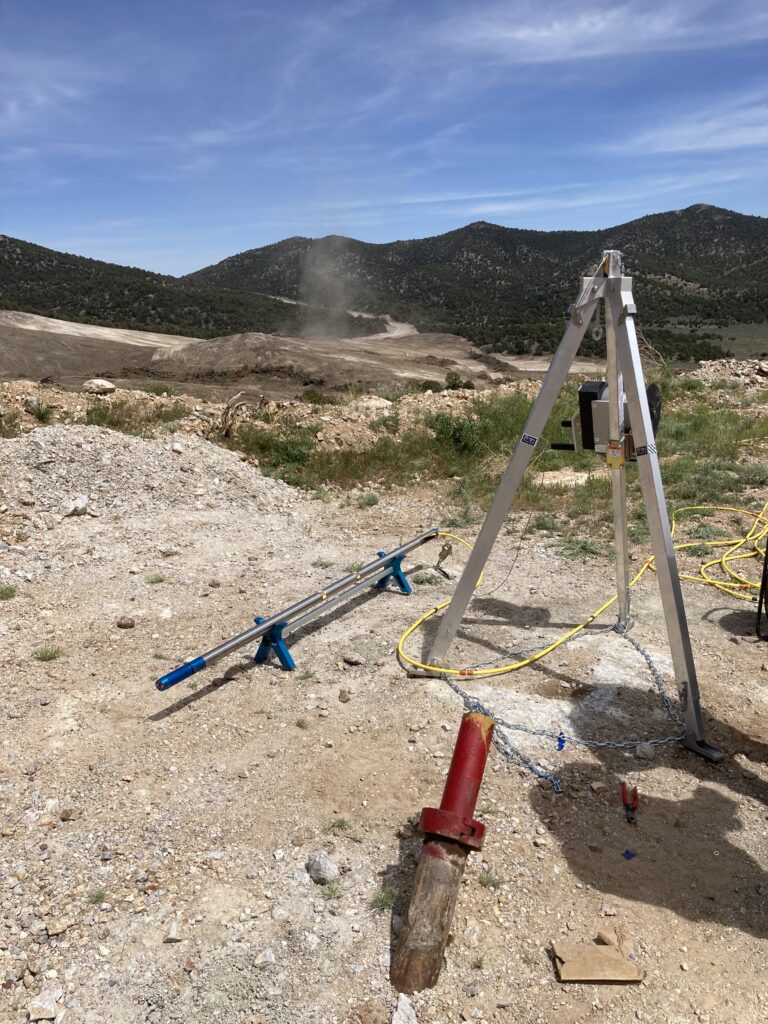 Sub-Surface Voids and Cavities
Undercrofts
Underground Chambers and Tanks
Duct Surveys
Inaccessible Roof Spaces
Subsidence Investigations
Collapsed Mine Workings
Culverts
Shafts and Bunkers
Underground Caverns
Industrial Production Facilities Where Access is Limited or Unsafe
Tunnel Inspections
Collapsed Buildings
System Advantages:
The unique 50-millimeter (mm) diameter of C-ALS allows access to voids via narrow boreholes, which minimizes scanner deployment time and cost. The 360-degree spherical coverage provides a full view from a single scan with no blind spots. At full length, the tool is 2-meters long so it can safely protrude into the open space without impacting obstructions near the walls.
The C-ALS laser scanner also enables remote-control operation to safely survey potentially dangerous underground voids.  Clients can view the scan results in minutes, instead of days.
The system has a miniaturized MEMS IMU containing a 3-axis gyro which monitors the probe's heading and accelerometers which determine the inclination. Pitch-and-roll sensors support the orientation of the probe for accurate and automatic georeferencing. A nosecone camera gives full visibility of the borehole during deployment, so operators can see any obstructions and judge when the C-ALS has entered the void.
Carlson Scan Software: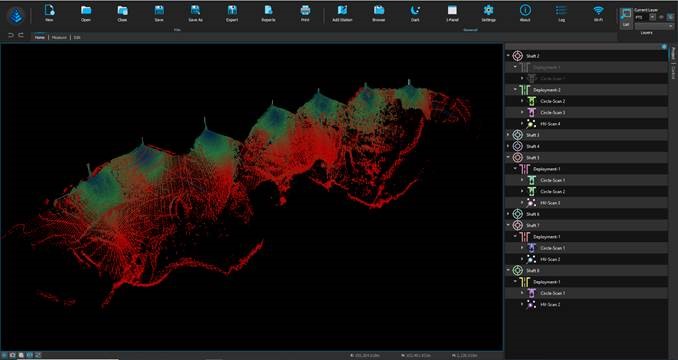 Using Carlson Scan software that features modeling, manipulation, and export capabilities, the C-ALS system enables clients to collect the data needed to protect worker safety, show compliance, and report to project stakeholders in greater detail. Carlson Scan is an intuitive software that makes C-ALS quicker and easier to use by guiding operators through the deploying and scanning process.  Carlson Scan also ensures accurate costing of planned works, and helps clients devise more efficient programs of work and show progress on new projects. The system ensures that design and engineer solutions are based on accurate data and minimizes disruption, drilling, and disturbance in populated areas.
View Related Projects: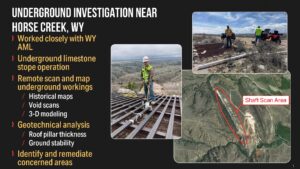 Horse Creek Mine Mapping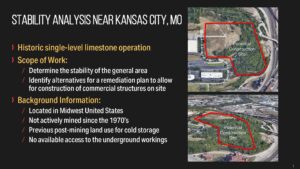 Stability Analysis Above an Abandoned Mine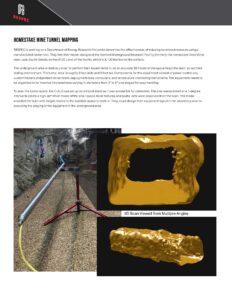 Homestake Mine Tunnel Mapping