Todd J. Kenner
Chief Executive Officer/President
Bringing over 30 years of experience in the engineering and consulting industry to his role as President and CEO of RESPEC, Todd Kenner is anything but an ordinary corporate leader. He has propelled RESPEC to unprecedented levels, leading the way in market diversification, growth, and overall leadership transition, and doubling revenues and profits. His influence doesn't end with the financials though; Mr. Kenner's visionary leadership allows RESPEC's growth to continue with equal parts evolvement and sustainability through building client relationships, investing in employees' professional growth, and advancing technical expertise to solve complex problems.  Conscious of his responsibility within the local community, Mr. Kenner also dedicates his time to the South Dakota School of Mines & Technology University Advisory Board, Rapid City Economic Development Foundation, and the Community Health Center of the Black Hills Board.
Philip A. Welling
Chief Financial Officer/Treasurer
Formerly a Vice President of Corporate Accounting and Finance in the healthcare consulting industry, Phil Welling is well-versed in building infrastructure to support rapid business expansion, which greatly serves RESPEC's recent surge in growth. In addition to his valuable background in the Deltek financial platform, Mr. Welling has worked extensively in the professional services consulting and government contracting industries.
Jason D. Miller
Chief Information Officer
Mr. Miller has more than 20 years of IT experience. During his brief tenure with Black Hills Federal Credit Union (BHFCU), Mr. Miller served as the IT Operations Manager. The credit union has more than 14 branch locations and serves most of South Dakota for half a million members. Before working with BHFCU, Mr. Miller partnered with Regional Health for over 20 years. The last role he served in for the 5,500-employee health system was as Director of Technology Services. He led a team focused on delivering IT infrastructure and technology solutions to all areas of the organization. In all of his capacities serving people through technology throughout his career, Mr. Miller has focused on bringing stakeholders together to build relationships and collaborate on solutions that serve the organization and drive businesses objectives.
Steve L. Steinheimer
Senior Vice President, Data & Technology Solutions
As Senior Vice President of Data &Technology Solutions, Mr. Steinheimer has 35 years of business experience in leading an innovative software professional services company. Mr. Steinheimer has helped clients in an array of industries with data management design, architecture, and implementation including data quality, master data management, and data governance. He has overseen enterprise data integrations across multiple sources as well as multi-vendor Big Data experience using Oracle, Informatica, Hortonworks, and the Hadoop ecosystem.
Jason T. Love
Senior Vice President, Water & Natural Resources
After more than 15 years of professional engineering experience (10 with RESPEC) and PE licensure in seven states, Jason Love is an expert in watershed modeling; characterizing environmental fate processes of pollutants; and developing, testing, and applying environmental simulation models. He offers technical proficiency, contagious enthusiasm, and an optimistic mindset—all of which contribute to making him an extremely capable, natural leader. As Senior Vice President of Water & Environment,  Mr. Love works tirelessly to assemble a very technically and geographically diverse team of environmental professionals, and he seamlessly incorporates RESPEC's numerous recent acquisitions into his team's ongoing projects.
John S. L. Morgan
Senior Vice President, Mining & Energy
Twenty years after founding Morgan Worldwide Consultants, Inc., John Morgan joined RESPEC in 2014, and has since provided the company with his international industry experience in surface and underground mining. Mr. Morgan's experience is as geographically widespread as it is technically sound, having worked in over two dozen countries outside the United States, as well as in regions within the United States. An engaging and sincere leader, Mr. Morgan invests in his employees by encouraging individual responsibility, while providing hands-on mentorship. In addition to solving complicated client problems with innovation and respect for the environment, he consistently seeks an evolutionary business environment to strengthen RESPEC's movement towards the future.
Kerry L. DeVries
Vice President
As an expert who began his career with RESPEC over 30 years ago, Kerry DeVries' professional know-how, positive approach, and collaboration with clients exemplify the very best RESPEC has to offer. His technical expertise and research in mining and geotechnical engineering have helped RESPEC become the preeminent force in the rock- and salt-mechanics field throughout the world. Mr. DeVries leads with a humble confidence and practical mentorship, as he provides oversight for a range of projects involving laboratory rock testing, rock characterization, numerical modeling, solution mining, and design of underground mines and caverns, all while maintaining an inspiring and positive attitude and a genuine concern for his employees.
Stephan Kan
Vice President
Dr. Kan has over 20 years of international mining experience in project assessment and life-cycle development. His expertise includes project management, planning, development and execution; technical due diligence, valuation, and evaluation; cost estimation; financial analysis; synthetic fuel production and facility construction; and ultrafine coal dewatering and handling. Dr. Kan has held senior leadership roles for leading global mining companies and has participated in a variety of projects around the world, including surface and underground mining of coal, limestone, base and precious metals, borate, and salt. Dr. Kan's international experience includes work in Australia, Canada, Chile, China, Cote d'Ivoire, Indonesia, Mexico, Mongolia, Philippines, South Africa, and the United States. In addition to earning his subsequent bachelor's, master's, and doctoral degrees in mining engineering from nationally ranked universities, Dr. Kan also earned an MBA in finance, accounting, and strategic management from the University of Chicago Booth School of Business. Dr. Kan is a registered professional engineer and certified project management professional.
Leo L. Van Sambeek
Vice President
As the industry's preeminent leader in rock- and salt-mechanics-related studies, mine-design support, and providing technical expert services to the underground mining and storage industries, Leo Van Sambeek has consulted with more than 20 of North America and Europe's salt and potash mines in his over 40 years of experience in the field. Although a world-renowned master at engineering sciences, what makes him irreplaceable to RESPEC is the unconventional thinking that serves his technical mastery. Dr. Van Sambeek constantly seeks new ways to solve clients' problems and dreams up unique, previously unsought solutions. His ingenuity and knack for quick thinking makes him a prime role model for the company's younger engineers and the inspiration behind RESPEC for generations to come.
Rick R. Moser
Vice President
Rick Moser has 30 years of experience in water-resource planning and design. He has successfully completed many projects, including channel restoration efforts, bridge scour countermeasures, flood control detention facilities, permanent water quality facilities, and highway drainage infrastructure.  He has delivered these projects for numerous local and state government agencies.  A versatile and approachable project manager and team manager, Mr. Moser has provided strong leadership for many internal and external teams.  He brings clear direction and a positive attitude to every aspect of his leadership.
Russell A. Persyn
Vice President
Dr. Russell Persyn joined RESPEC in 2015 and opened RESPEC's first Texas office in Castroville. Before joining RESPEC, Russell served as the Watershed Engineering Manager at the San Antonio River Authority (SARA). At SARA, Russell managed 25 engineers and technical professionals who oversaw planning, modeling, engineering design, and construction projects for SARA, the City of San Antonio, and Bexar County. Since joining RESPEC, he has been instrumental in building a $1M net revenue business in Texas, which serves our clients from two locations in San Antonio and one location Austin.
Meagan L. Chaddick
Vice President
Ms. Meagan Chaddick joined RESPEC through the 2017 acquisition of SSG Ltd., which is located in Richardson, Texas (Dallas area). At the time of the acquisition, Meagan was SSG's President. Meagan has a bachelor of administration (BA) degree in accounting and a master's degree in taxation. Meagan currently leads the sales and marketing activities for RESPEC's Data & Technology Solutions (DTS), and she was instrumental in integrating SSG into our DTS business unit. In addition to her business development work in DTS, Meagan led the enterprise implementation of Salesforce, which is the first enterprise-wide, Client Relationship Management (CRM) system adopted within RESPEC outside of our financial management system. Meagan is also championing the elevation of a corporate-wide marketing organization.
Jay R. Nopola
Vice President
Mr. Jay Nopola joined RESPEC in 2011. He has received undergraduate degrees in geological engineering and is currently finishing his doctorate degree in the same area of study. Since joining RESPEC, Jay has been the lead Technical Professional in RESPEC's Hard Rock Mechanics group. Jay has been the driving force around two major Department of Energy research grants: the Deep Borehole project and the Thermal Fracturing project; both projects were multimillion-dollar awards. Jay has been relentless in the pursuit of developing new clients and expanding RESPEC's business interests into hard rock.
Denise J. Brickley
Vice President
Ms. Denise Brickley joined RESPEC's Data & Technology Solutions (DTS) team in the Albuquerque, New Mexico, office in 2013, and brings more than 25 years of communications, quality, program, and operations management experience in multiple industries. With a strong background in IT software applications, she has been responsible for delivery management and direction of all DTS projects. Ms. Brickley effectively listens to and communicates with clients and teams, while leading successful and profitable delivery on a breadth of technology-based programs.
Karla R. Lipp
Corporate Secretary
With the majority of her over 30 years of professional experience at RESPEC, Karla Lipp has a special gift in creating and editing documents and organizing multiple projects. Her keen attention to detail and natural talent for organization ensures that RESPEC's documents are completed accurately, consistently, and promptly. With her meticulous, detailed nature and education as a Certified Administrative Professional, Ms. Lipp collaborates with RESPEC staff to maintain the highest standards for all documents and to ensure that RESPEC's clients are more than satisfied with the documents they receive.
BOARD OF DIRECTORS
RESPEC has an elected, seven-member Board of Directors that consists of four external members and three internal members. The Board of Directors serve for 3-year term and are elected by the Employee Stock Ownership Program (ESOP) Committee.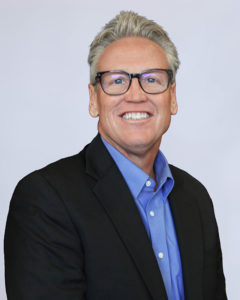 Todd Kenner
Internal Director, CEO/President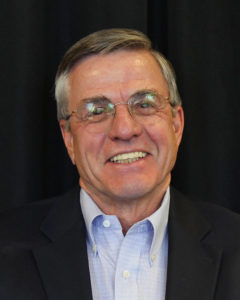 Jason Love
Internal Director, Senior VP Water & Natural Resources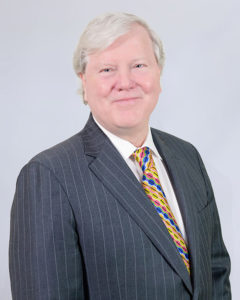 John Morgan
Internal Director, Senior VP Mining & Energy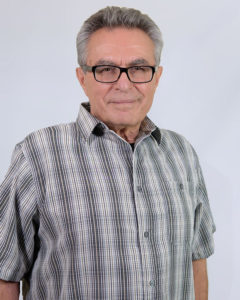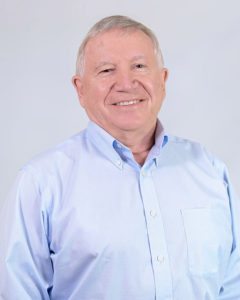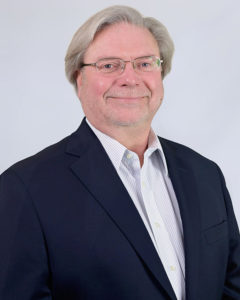 Annual Reports
View RESPEC's annual reports for more information on company growth and milestones, significant project achievements, community involvement, and yearly highlights.