As a globally recognized science and engineering technology partner, we hire the best and expect the best. We seek like-minded individuals who are innately curious, collaborative, and have the know-how to deliver innovative solutions to our clients and communities. If this resonates with you, check out our current openings.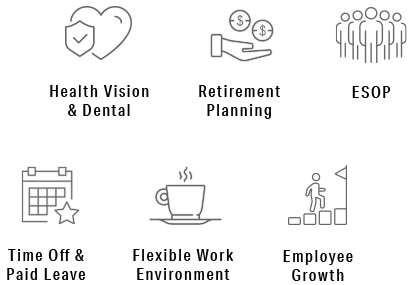 Benefits
At RESPEC we believe in taking care of our most valuable company asset: our employee-owners. We offer a full benefits package with medical, dental, vision, 401(k), paid time off, and intangibles designed to keep our employees happy, healthy, and protected while at work, home, or play. Additionally, after one month of employment, employees are eligible to take part in our Employee Stock Ownership Plan (ESOP), becoming a part owner of the company.
ESOP
RESPEC is a 100% employee-owned company. As participants in the Employee Stock Ownership Plan (ESOP), employees have a vested financial interest in the company's performance today and in the future. As soon as employees join the team, they begin to build equity for their future, which increases with their time at RESPEC. As an ESOP Company, employees are valued, their contributions are appreciated, and their success is rewarded. Having a stake in the company inherently changes their mindset and approach to work because they share directly in RESPEC's success. Our pride of ownership is built into the fabric of RESPEC.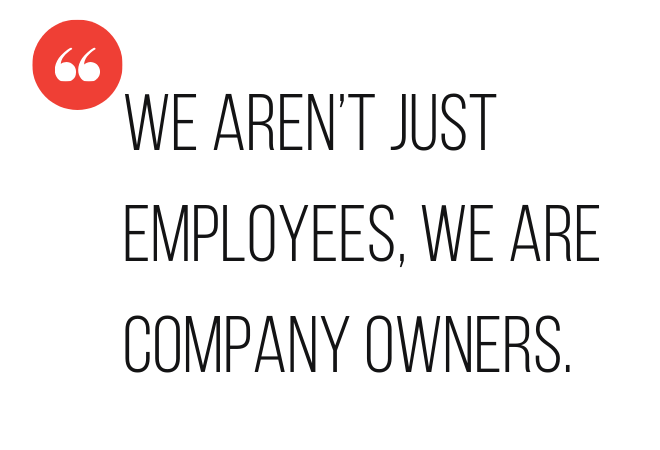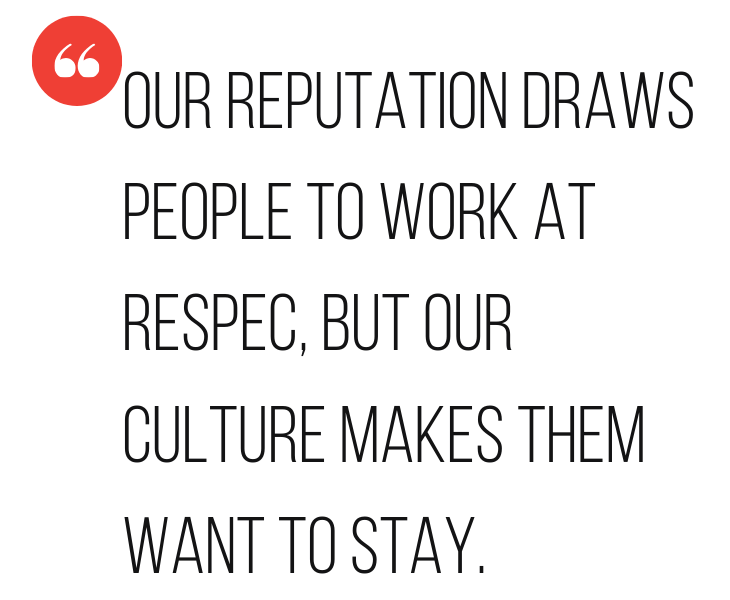 Internships
Do you want to love what you do and love where you work? If you are passionate about applying your education through a meaningful intern experience, your search is over. At RESPEC, we value our interns and provide them with hands-on experience that generates lasting rewards. We take pride in delivering excellence, we're passionate about client satisfaction, and we're eager to share this enthusiasm with our interns. Because our employees love technology, we're all inspired to find new pathways and innovations that enhance client success. That is why we do what we do.
We invest in our employees from "hire to retire." RESPEC internships provide practical experience, and your work adds value to our team. You will work directly with our world-renowned experts in engineering, science, business, and IT to expand your skills and learn from the best in the industry. Start your career with us!