RESPEC understands that our client's success is our success. We collaborate closely with federal agencies to deliver services that boost efficiency and yield measurable outcomes. Our multi-disciplined team of experts specializes in technology, engineering, and science and integrates a wide range of services to support your agency's unique challenges. From infrastructure to energy to water and environment sectors, we navigate federal regulations with unwavering precision, ensuring that every step complies with all federal standards.  
Whether it's streamlining healthcare services for Indian Health Services, ensuring a sustainable future with on-call support for the Department of Energy's Waste Isolation Pilot Plan, or designing resilient military infrastructure capable of withstanding human-made or natural disasters, we pride ourselves on being trusted advisors to our clients, providing reliable communication and repeatable processes that deliver positive results. 
Address
RESPEC Company, LLC
3824 Jet Drive, Rapid City, SD 57703
SAM UEI
U6LZYFKE2GD6
CAGE Code
892V7
NAICS Codes
541320, 541330, 541360, 541370, 541380, 541511, 541512, 541513, 541519, 541611, 541618, 541620, 541690, 541715, 541990, 561210, 562910, 611420
Contract Number:
47QTCA19D0084
Legacy Contract Name
IT Schedule 70
Consolidated/Professional Engineering Services (PES)
00CORP
Ordering Period End Date
March 19, 2024
Ultimate Contract End Date
March 19, 2039
SINS:
54151S (Information Technology (IT) Professional Services)
541330ENG (Engineering Services)
541715 (Engineering Research and Development and Strategic Planning)
541420 (Engineering System Design and Integration Services)
541380 (Testing Laboratories)
541620 (Environmental Consulting Services)
611430 (Professional and Management Development Training)
541370GIS (GeographicInformation Svstems (GIS) Services)
562910REM (Environmental Remediation Services)
OLM (Order-Level Materials)
Agency Specific IDIQS
Provides an efficient and effective means of contracting for professional support services and enhancing small business participation committed to our Nation's Navy. Under this IDIQ, the Naval Sea Systems Command, Space and Naval Warfare Systems Command, Naval Supply Systems Command, Military Sealift Command, Naval Facilities Command, Office of Naval Research, or the United States Marine Corps, contractors will provide services that span 2 categories, with 23 functional area subcategories for new and existing product areas, programs, or missions during the life of the contract.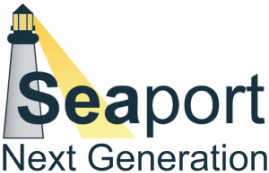 US Navy Seaport NXGEN IDIQ
Contract Number
N00178-21-R-7000
Period of Performance
August 2021 though July 2028 (includes 5-yr Base Period plus a 5-yr option)
Download PDF
We partner with government agencies to identify and deliver best-fit solutions.