We aren't superheroes—but they inspire us.
Our highly distinguished team of experts—versatile and specialized engineers, developers, integrators, and scientists—are standing by, waiting for your call.
In a world where one superhero can handle almost any problem, our entire team of award-winning technology experts is on a mission to make your business better.
With extra vision to see solutions that others can't and vast knowledge to bridge the gaps that others don't, we're transformers with the know-how to solve the world's hardest problems. At RESPEC, we thrive on technology and making our clients successful. This is why we do what we do.
From the depths of a cavern to the heights of a volcano, from an antiquated computer system to a business in dire need of re-engineering, our technical and business experts find solutions for extreme situations... like the time we cleansed and migrated 100 million rows of legacy data or the time we protected Mt. Rushmore.
Know-How is Everything.
We use our resourcefulness and vast experience to solve problems. It's called know-how. And when you have it, problems aren't problems at all. Know-how defines the core of who we are.  It is how our clients see us. Know-how speaks to ingenuity, aptitude, and skill—it is not merely knowledge; it is knowing how to get things done.
Imagine having access to a think tank with hundreds of diversely talented engineers, scientists, programmers, and developers under one roof—that's RESPEC. Each team member is highly trained and skilled in understanding and applying the laws of a specific universe to solve any kind of problem. That's why we have to talk about our team in terms of superheroes.
"We aren't just employees, we are company owners."

RESPEC is a 100% employee-owned company. As participants in the employee stock ownership plan, employees own a stake in the company. As employee-owners, we have a vested interest—a financial interest—in the company's performance today and into the future.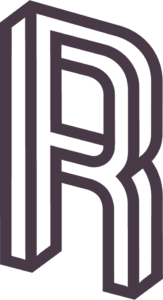 "RESPEC's logo was inspired by the mathematical art of M.C. Escher, an artist fascinated with "impossible" puzzle-like geometric figures.  Escher's paradoxical style challenges us to always look with new eyes or beginner's mind. We use this approach in addressing complex and seemingly "impossible" challenges that seem intractable or insolvable to our clients. RESPEC's breadth, experience, and know-how allow us to engage, analyze, and solve their most difficult problems."
Number of RESPEC locations in the United States and Canada
Number of RESPEC Employees
Millions of dollars in yearly revenue
Number of companies that RESPEC has acquired since 2010
Year that RESPEC was incorporated
Number of new states and territories RESPEC has expanded into since 2011