GIS
RESPEC knows that in today's day and age, data is everything. Data empowers us to make informed decisions, fast-track projects, and communicate information to our clients, partners, and communities. We also know that most data collection contains a common factor: location. RESPEC's geographic information system (GIS) experts use geospatial data to help you uncover insights, analyze patterns, and connect what to where. 
Our GIS experts pull your data into the modern world. We build the tools you need to digitize processes, consolidate information, manage and analyze geospatial data, and put together easy-to-read reports. Our customizable, user-friendly applications and dashboards give our clients immersive experiences. We blend technical information with creative interfaces to give users of all levels the tools needed to navigate their data.  
Access to location data opens the door to knowing. That is why RESPEC's GIS experts are more than mapmakers and modelers. We are data translators. We help you bring data to life and connect it to the world around us, because we know communicating data is more than numbers and spreadsheets—it's telling a story.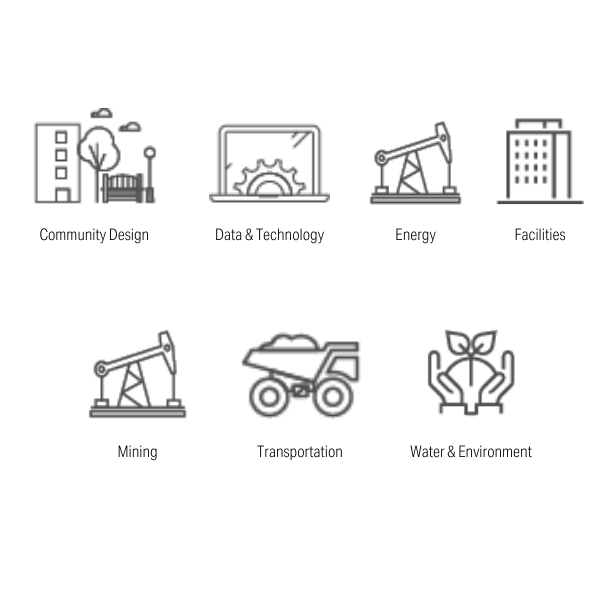 Markets
RESPEC is your Integrated Solutions Partner. That means we offer customized applications and products across diverse markets to give our clients the best solutions. Our GIS experts can work in different markets to integrate technology tailored to your projects, whether in mining, infrastructure, or water and environment.
We consult on areas that range from land restoration and water data collection to transportation and community planning—and that's to name a few. Suppose you need geospatial solutions for reclaiming mine lands, tracking water data, analyzing land suitability for vital land-use decisions, or any project requiring geospatial data collection, management, and analysis. In that case, our GIS team takes their skillsets, experience, and market connections and molds them to fit your industry needs.
ESRI Partnership
RESPEC's partnerships give clients more for their projects, whether people, resources, or solutions. Our partnership with ESRI gives you access to a global leader in GIS. With ESRI's software, we integrate your needs into a platform that offers you easier functionality, collaboration, and decision making.