RESPEC Internship Program
For years we have recognized the importance of a strategically managed internship program, and we use key relationships with colleges and universities throughout the United States to ensure we are recruiting and identifying new RESPEC team members in all areas of study who are a good fit with our program culturally, professionally, and ethically.
Interns have assisted and gained experience in all areas of RESPEC, from the primary business units to marketing and administration. Interns provide the opportunity to identify young talents with great potential and align their career interests with the needs of the organization. Fundamentally, we are building a relationship with a future employee before he or she makes a major decision regarding their career.
Start Your Career
With Us.
Many of our employees started with RESPEC as interns. RESPEC is dedicated to talent development, and not only provides the training and skills to start your career, but also offers our full-time employees continuing education benefits and tuition reimbursement.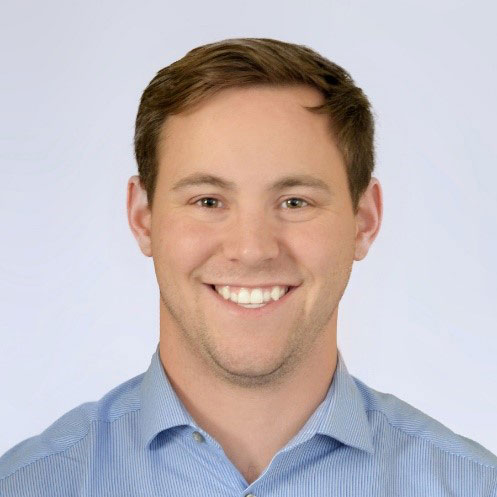 "I interned with RESPEC throughout the Mining & Energy division and in the laboratory. I was working on projects that I felt provided valuable information, rather than number crunching spreadsheets or organizing files. Right away, I felt like part of the RESPEC team. They encouraged and supported me to complete a Master's Degree which was financially assisted by the RESPEC Undergraduate Research Grant. Upon graduation, I received a full-time offer that I immediately accepted. The company made me feel welcome and provided me many opportunities to grow as an Engineer. I grew up in South Dakota, so it was a blessing to be able to stay in-state to kick off my career. After 5 years with RESPEC, I'm overjoyed to continue working with this amazing company. The interesting and challenging projects, the fun culture we share, and the expertise my coworkers have keep me motivated to do my part to make the company successful."
Tyler Artz, Engineer IV
"Immediately after interviewing with RESPEC, I knew I was going to love it here. My summer internship with the Marketing team became a full-time position in the fall, and I feel so at home! The work environment here is invigorating, forward-thinking, and collaborative, even across multiple office locations. We build off each others' strengths to be constantly improving, and we always have each others' backs. Having grown up in a family of engineers, I couldn't be more grateful to join in on the 50 year legacy that RESPEC represents. The engineers here are really changing the world."
Becca Golliher, Marketing Specialist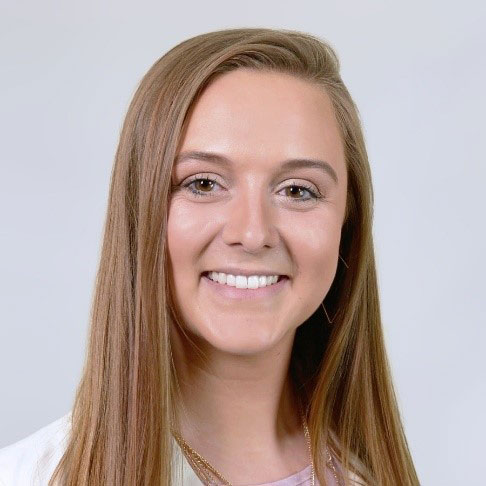 But Don't Take Our Word For It,
Hear it From Our Interns!
John Stapleton
Albuquerque, NM // Water & Environment
"As an engineering intern in Water & Environment, I have had the opportunity to be involved in a variety of projects. My responsibilities vary daily and range from conducting site inspections to creating proposed grading for new developments. I spend a lot of time on AutoCAD and have become significantly more skilled in the software compared to when I started. The internship is mentally stimulating and provides excellent insight into the day to day routine of a Civil Engineer. I have loved my experience here and would highly recommend it to any prospective interns!" 
Tommy DeHart
Lexington, KY // Mining & Energy
"During my time in Lexington, I've worked with mine plans for aggregate quarries in the Philippines and Canada. I've helped with the new safety initiative across the company. And I have had the opportunity to create custom, dynamic AutoCAD tools that will been implemented officewide, perhaps companywide. I can't wait to apply this new knowledge in the future at school and in my eventual career. I have enjoyed the experience greatly, the diversity of talent I've had the opportunity to work with, and the atmosphere for learning that is promoted at RESPEC."
Molly Keller
Rapid City, SD // Mining & Energy
"This summer I had the opportunity to work with the Mining & Energy team. My main focus was to compile geomechanical data of domal salt and determine the correlations of chemical, mineralogic, and physical characteristics to deformation and strength properties. I also had the opportunity to do some Cavern Modeling for the team. I have enjoyed applying my technical skills to projects, learning and working alongside fellow engineers, and building relationships within the company. "
Jared Long-Fox
Rapid City, SD // Mining & Energy
"In my time at RESPEC, I have worked on mathematical modeling of geologic features such as salt dome cavern storage systems. I have a decent amount of previous experience in modeling, but at RESPEC, I have learned to use different software suites and gained new tools and perspectives to use when modeling, which is extremely useful. My Master's thesis involves the same modeling scheme, so I am sure I will be able to transfer what I learn here at RESPEC to my research and vice versa. Another big plus is that everyone at RESPEC is friendly and always willing to help or talk through an idea, which I believe is key to success in our industry."
Shamas Din
Albuquerque, NM // Water & Environment
"Working as an engineering intern in the Water & Environment division in New Mexico, I had the opportunity to work on different projects every day. Projects vary daily which made RESPEC a learning platform for me. I got chance a to work on different Civil Engineering software and got more efficient in Civil 3D. I love this internship and plan to continue to work for RESPEC." 
Noah Ziegmann
Rapid City, SD // Mining & Energy
"I have been a part of the Mining & Energy intern program. Over the summer, I have worked on strain meters and have made two sets on my own. I have learned a lot and have really grown as a person working here just by meeting new people and experiencing new things. RESPEC provides a ton of great experiences and you enjoy most of them with your coworkers which is really nice. By interning at RESPEC I grew more comfortable with the mill and am even more excited to pursue my degree in precision machining. Over my 5 months working here I have come to love this place and everyone I work with! They are all super friendly and it makes for an amazing work environment!"