RESPEC Acquires JDS-Hydro Consultants Inc.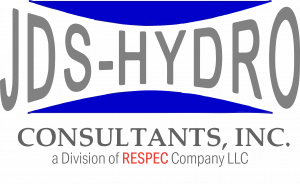 RESPEC (Rapid City, SD), a mining, energy, water, environment, and technology consulting company announced the acquisition of the multi-disciplined civil engineering firm JDS-Hydro Consultants Inc. (JDS) (Colorado Springs, Colorado).
JDS has an established reputation throughout southern Colorado specializing in municipal water and wastewater engineering services. JDS's 18 professionals located in Colorado Springs have the capabilities to design projects from "cradle to grave," starting from source water, to treatment, storage, pumping, gravity sewer collection, sewer pumping, wastewater treatment, and finally back into streams and lakes. Our organizations' combined market experience and RESPEC's geographic footprint create a company that is positioned to expand our water/wastewater utility offerings to existing and future clients. JDS will diversify and expand our Colorado Springs office's client base, capabilities, and capacity as part of our larger corporate strategy to grow our infrastructure and water and wastewater service offering and work across our Business Units as an Integrated Solutions Partner.
The combined entity will operate from 28 offices in 14 states and two Canadian Provinces, employing 450 technical professionals and revenues of $80M. To learn more information about RESPEC visit www.respec.com and to learn more about JDS visit https://jdshydro.com/.