RESPEC Rapid City Office Expands to 70,000 Square Feet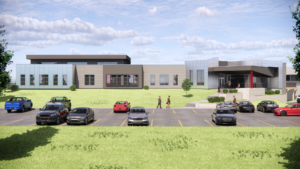 Rapid City, SD | Rapid City, 1969. Five professors from South Dakota Mines (Mines) sat on a patio, sharing a jug of wine. Together, they sparked an idea—an engineering consulting firm that would give local professionals and students opportunities to thrive in South Dakota. They called it RESPEC.
Since its inception over half a century ago, the Rapid City-based startup has been at the forefront of innovation, taking on its first project for the Department of Energy and continuously breaking new ground for its employees and industry. As the company celebrates its 54th year in business, Rapid City's largest engineering consulting business is again breaking new ground. What was once an idea between colleagues on a cool evening has now transformed into an $8 million office expansion project that will grow RESPEC's corporate headquarters to 70,000 square feet.
But for RESPEC, this expansion goes beyond breaking new ground. It represents the company's commitment to carving out a legacy of success and growth for the Rapid City community. Rapid City is more than a location for RESPEC's corporate headquarters. It's a home, an origin infused in the DNA, whose culture of passion, accountability, caring, and teamwork reflects many of the ideals found in the hearts of Rapid City's people.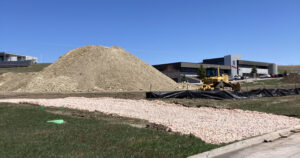 "RESPEC's connection with the Rapid City community runs over 50 years deep," says Todd Kenner, RESPEC's CEO. "Through this latest expansion, we are reinforcing our unwavering commitment to be a part of the local leadership for many years to come."
The Rapid City expansion is the latest move in RESPEC's plan to double its local presence to 200 employees. From the moment those five Mines professors envisioned a company that would forge a way for local students to succeed, Mines has been—and will continue to be—a critical partner in RESPEC's growth, providing a talent pipeline essential to its success. And with a very active annual intern program, the company is committed to a "grow your own" talent strategy that has proven successful time and time again.
Moreover, RESPEC's technical service offerings have evolved and diversified since its beginning. Local professionals can build careers in various areas, from renewable energy and underground energy storage to infrastructure design, integrated water resource management, and data science—all while living in the beautiful Black Hills.
But RESPEC's reach extends far beyond the Black Hills, and the building expansion represents a microcosm of how much RESPEC has expanded over 50 years. In the last 10 years, RESPEC has gone from three offices and $25 million in annual revenue to an impressive 29 offices and $105 million. Located in cities from Fairbanks, Alaska, to Fort Myers, Florida, the company serves clients all over the United States and globally. In 2022, RESPEC worked in 40 states and 28 different countries. As a 100 percent employee-owned company, every member of RESPEC shares in its success.
With impressive growth and dedication to its employees, community, and clients, RESPEC is well-positioned for continued success. And with a commitment to remain a part of Rapid City's legacy, RESPEC keeps breaking ground in more ways than one.