An Inspired Vision---from Girls to Women CEOs
STEM Innovator Creates Opportunities for Encouraging Unconventional Careers
Deb Shewfelt, Senior Geoscientist, Vice President of RESPEC Consulting Inc., and a member of the Canadian Board of Directors of RESPEC Consulting Inc., has been awarded RESPEC's STEM Volunteer of the Season.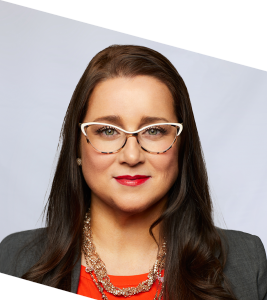 In only one university lecture, Deb Shewfelt fell in love with geoscience. Today she dedicates her time to explaining why careers in mining and minerals are outstanding avenues for young female students to pursue in the mineral-rich province of Saskatchewan, Canada, a top mining jurisdiction in the world. As an innovative leader of RESPEC's STEM (science, technology, engineering, and math) educational initiative, Deb has volunteered by sharing her knowledge and the highlights of her rewarding career as a scientist for over a decade in K-12 classrooms.
Deb's adventures as a geologist demonstrate a pioneering spirit and passion for a historically-male profession. An unstoppable blue sky thinker, Shewfelt created her own project and captured industry funding from the International Minerals Innovation Institute, www.imii.ca,  to launch the "Girls in the Classroom – Unearthing Career Opportunities in Mining" (www.girlsintheclassroom.org) initiative, with the main purpose of introducing female students to STEM career opportunities in mining and minerals. With the support of innovative approaches and tools, the project will connect classrooms with the diverse female mining and minerals workforce and applied examples of the learning outcomes in the public school curriculum. The ultimate ambition is to feed this key, underrepresented group of the mining sector talent pipeline through inspirational interactions. She emphasizes, "We all need to debunk stereotypes and start raising awareness on the STEM careers in mining that are possible for young women, from discovery to planning, to extraction and remediation."
Shewfelt's STEM program continues to break perceived barriers and is supported by a strong cohort of women volunteers, from operations underground to executive level. The two-year pilot program introduces female students to a variety of careers and potential employers in Saskatchewan and around the world. Shewfelt is proud that the other "big ideas" women volunteering for "Girls in the Classroom" work for some of the world's largest and most successful mining companies as well as entities that support the industry, such as consultants, educational institutions, and regulators. When the pilot funding runs out, Shewfelt will be looking to continue the project by gaining support of other funding opportunities.
As a leading STEM volunteer at RESPEC, Deb's mission is to inspire through example, create industry engagement opportunities, present wider educational choices, and show girls and young women that they can have a meaningful career in mining. She says, "Most of what I do comes from a desire to open young minds about what a career in mining can look like. Women have significant, diverse, and relevant ideas to share, and the mining and minerals sector knows it! The industry is consciously taking strides to incorporate more diversity."
RESPEC is very proud of Deb Shewfelt's outstanding STEM volunteer efforts. Congratulations! Obviously, Girls Rock!