RESPEC Announces Russell Persyn as Water & Natural Resources Senior Vice President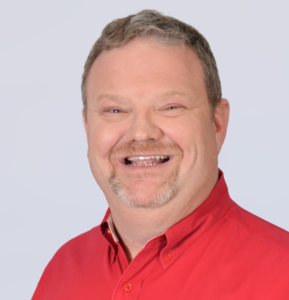 RESPEC congratulates Russell Persyn as our Water & Natural Resources (WNR) Senior Vice President effective January 1, 2022. He has worked in RESPEC's WNR unit since 2015 and provided water-resource engineering since 1998. Russell works alongside RESPEC's other leaders to advance our company.
Having grown up on a ranch west of San Antonio, Russell understood from an early age the importance of clean, accessible water. He committed himself to protecting and fairly distributing this critical resource. While Russell pursued his MS in Agricultural Engineering, Texas passed significant water policies, further solidifying his decision to focus on water rights and prompting him to earn his PhD in Agricultural Engineering & Civil Engineering.
"The theme around my career has always been water – be it water resources and water quality or flood, storm, and wastewater management," Russell said. "Each step professionally has built on itself, and the perspective it's given me helps me thoughtfully address my clients', colleagues', and RESPEC's needs."
Jason Love, RESPEC's President and former WNR Senior Vice President, knows Russell well. "I've enjoyed working alongside Russell to establish RESPEC in the Texas market. He leads with his heart to build and support RESPEC teams that exceed clients' expectations."
Russell's successes at RESPEC confirm that he is the right person to serve as our WNR Senior Vice President. He strives to ensure that everyone has all the relevant information to make informed decisions—whether related to water or work. In doing so, Russell embodies the RESPEC PACT that defines our employee-owners.
"People trust Russell's forward-thinking approach and appreciate his willingness to roll up his sleeves and get things done," Jason said. "Russell brings that to RESPEC's entire WNR unit."
At RESPEC, we know that empowering our employee-owners in their development and succession strengthens us, and we apply that approach in all our market sectors. Russell serves as another example of RESPEC's commitment to employee-owner development and demonstrates his own commitment to supporting others.
"I try to serve and partner. That's what's rewarding. That's what's transformative," Russell said. "RESPEC values reciprocal relationships, and that's what I'll seek to do as the WNR Senior Vice President."
Please join RESPEC in congratulating our new WNR Senior Vice President, Russell Persyn!