RESPEC Continues Expanding in Alaska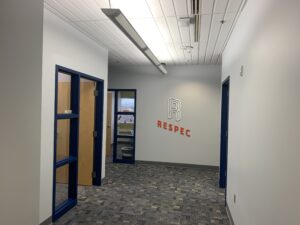 RESPEC's presence in Alaska has continued to grow with the expansion of our Anchorage and Palmer offices and the addition of 20 new employees this year alone.
In 2020, RESPEC joined the Alaskan A/E/C industry with the acquisition of PDC Engineers, bringing on 100+ new employees and creating a new arm to our business offerings – infrastructure. Since that time, RESPEC's Infrastructure business unit has continued to grow its Facilities, Transportation, Land Development, and Utilities market sectors, and with that growth came a necessity for new space and additional talent.
To meet this need, our Anchorage office expanded to the third floor of the NAM Building at 2700 Gambell Street. The renovation, now complete, created a new workspace for 25 additional employee-owners. This project completion comes just in time to welcome the new Transportation team employees who will be based in the space.
Our Palmer office also recently added space, completing its expansion at 125 Evergreen Avenue earlier in the year. When a tenant vacated the building,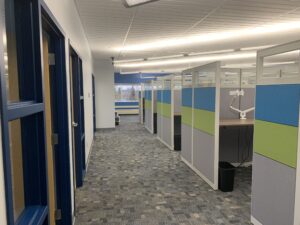 RESPEC's Mat-Su Valley team moved on the opening and began the renovation that created space for 10 more individuals, bolstering RESPEC's position in the region and allowing the company to grow even closer to its local clients.
Filling these new spaces and other locations around the state are many new strategic, junior-level, entry level, and internship hires that have served to strengthen the RESPEC Infrastructure team in Alaska and beyond.
While RESPEC's team continues to grow along with our footprint, we continue to look for more talented individuals to fill our ranks. Those interested in applying can learn more about our openings at bit.ly/426Ie1R.