Monetization is more than just billing. Multiple solutions will harmoniously operate to fulfill your vision of how your customers will consume and interact with the products and services that you offer. RESPEC provides critical enabling solutions, including usage data mediation, self-care billing portals, billing CSR portals, Salesforce integration, and payment systems.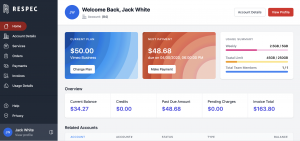 Self-Care Billing Portals
Industry experts agree that a key component of digital transformation is providing digital self-service capabilities for end users; in fact, McKinsey & Company estimates that "success is twice as likely when organizations do so." To address this wide-ranging need in the market, RESPEC has developed a platform for quickly creating a customized and branded "self-care" experience that functions with any billing system to provide high-demand features, including the options to make a payment, view invoices, and view usage along with advanced capabilities such as a chat bot and notifications.
Salesforce Solutions
Salesforce has grown into a virtually ubiquitous platform for sales and business operations. At RESPEC, one of the most requested monetization capabilities is connectivity to Salesforce. We have taken that feature one step further and designed an extensible, customizable solution built on Salesforce Sales Cloud that provides a smooth and seamless ordering and service management solution for any billing system. The RESPEC monetization team also provides full-service Salesforce customization and development services.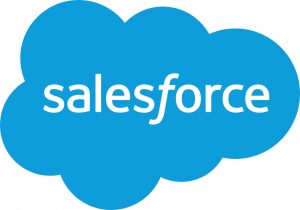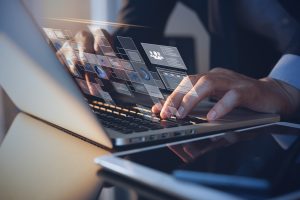 Usage Data Mediation
As recurring revenue business models evolve, subscriber usage becomes increasingly important. Customers need the capability to measure their product and service usage while allowing for their billing system to quickly and accurately create usage-based invoice data. RESPEC has developed a usage data mediation solution that will work with any billing system. If a client's current billing system does not support data mediation, RESPEC has a cost-effective, scalable solution.
Payment Processing
Payment processing is an intricate procedure that ensures that both the customer and merchant can initiate transactions and that those transactions are reliably processed and received timely. Plentiful payment systems are available today and can become extremely complex and costly for an enterprise to consider. RESPEC provides our customers with cost-effective, scalable payment processing solutions.