Designing framework for long-term success.
As demographic, climatic, and regulatory changes exert increasing pressure on water supplies, RESPEC's water and wastewater infrastructure team provides a wide range of consulting and engineering services to help clients develop, install, use, and manage critical water and wastewater infrastructure with total quality assurance.  Through collaboration with our clients, we develop complete solutions—from concept through construction phases—that give our clients confidence in water and wastewater solutions.
Founded in 1969, RESPEC delivers comprehensive, professional, engineering services for private and municipal wastewater systems.  RESPEC's experience in wastewater systems includes capital-improvement planning, feasibility studies, inflow and infiltration studies, permitting and funding assistance, collection systems design, construction administration and observations, and stakeholder involvement.
RESPEC's professionals also assist communities in locating, supplying, treating, storing, and distributing water to serve industrial, commercial, and residential communities.  RESPEC's experience in water supply includes capital-improvement plans, assistance with utility rate studies, water supply and water quality studies, distribution system modeling, permitting and funding assistance, regional studies, well-source development, distribution systems design, pumping systems, storage tanks,  modeling, security, wellhead protection, and construction observation services.
Our professionals have extensive experience in evaluating water rights, developing water augmentation plans, and determining consumptive use from different water uses. We have completed over 100 water-rights engineering projects for both public and private clients.
Water & Sewer Infrastructure Flyer
RESPEC CAPABILITIES INCLUDE:

Water and Wastewater System Modeling and Planning
Water Distribution and Transmission Mains Design
Wastewater Interceptor and Collection System Design
Booster Pump and Sewage Lift Station Design
Raw and Treated Water Storage Facility Design
Reuse Supply Planning
Service Plan Design for Special Districts
Water Supply Studies
Economic Feasibility Studies
On-Call Authority/District Engineering Service
Related Service Areas
Founded in 1969, RESPEC is a global leader in geoscience, engineering, data, and integrated technology solutions for major industry sectors.
View More Service Areas
Related Products
RESPEC's product line is geared towards making businesses and organizations better, faster, smarter, and safer. Our products benefit clients in need of greater efficiency, accuracy, and cost savings.
View More Products
Our Experts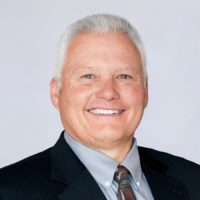 Walt Pennington
Principal Consultant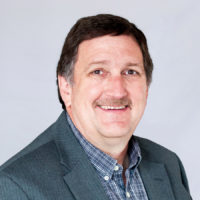 Alan Leak, PE
Program Manager, Water Rights & Infrastructure