Finally, a group of engineers for engineers.  In hard-to-reach places, even the smartest people need help.
Spanning a broad diversity of geoscience technologies and industry applications, RESPEC's instrument designs are tailored to fit your specific applications.  Since 1969, RESPEC's engineers have worked with clients in both the public and private sectors to develop instrumentation solutions and custom systems for a variety of industries, including geotechnical monitoring, mine services, environmental monitoring, water quality and quantity monitoring, agricultural monitoring, and irrigation automation.  Our systems capture data in real time, for viewing or downloading, using our online data management, reporting, and visualization services. In addition to installing systems, our engineers, modelers, and GIS specialists also analyze, evaluate, and interpret the data.
Our certified team has installed weather stations on volcanoes, monitoring systems in caves, creep-closure detection in mines, custom extensometers and early-warning alarm systems near sinkholes, strain gages on steep granite faces, automated water samplers in raging rivers, and tiltmeters in swamps. We've designed heater-control systems for long-term, waste-disposal and high-temperature, rock-melt experiments. RESPEC has the proven expertise to design, fabricate, and deploy simple, economical, and robust instruments with accuracy.
RESPEC's team has Society of Professional Rope Access Technicians (SPRAT) certifications, security clearances, professional engineering licenses, Occupational Safety and Health Administration (OSHA) and Mine Safety and Health Administration (MSHA) 40-hour training certificates, and passports and gear to access the most remote locations in the world.
RESPEC CAPABILITIES INCLUDE:

Underground Mining Applications
Subsidence and Slope Stability Monitoring
Surface Water and Hydrogeology
High-Resolution Video Monitoring
Real-Time Early-Warning Systems
Web-Based Real-Time Data Visualization
Remote-Data Acquisition
Related Service Areas
Founded in 1969, RESPEC is a global leader in geoscience, engineering, data, and integrated technology solutions for major industry sectors.
View More Service Areas
Related Products
RESPEC's product line is geared towards making businesses and organizations better, faster, smarter, and safer. Our products benefit clients in need of greater efficiency, accuracy, and cost savings.
View More Products
Related News
RESPEC's corporate newsroom features stories of success, expansion, innovation, strategy, and community impact.
View More News
Our Experts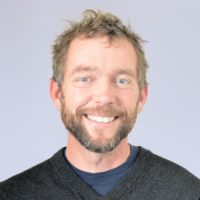 Eric Krantz, PE
Instrumentation Engineer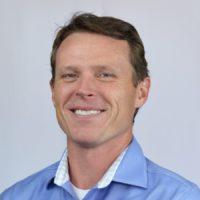 Jay Nopola, PE CPG
Manager, Mine Geomechanics